Hail Mary
Googoo Gaagaa - Dreams U.S.
Born: 2016 / Record: 1.09,3ak / Purse: 11553000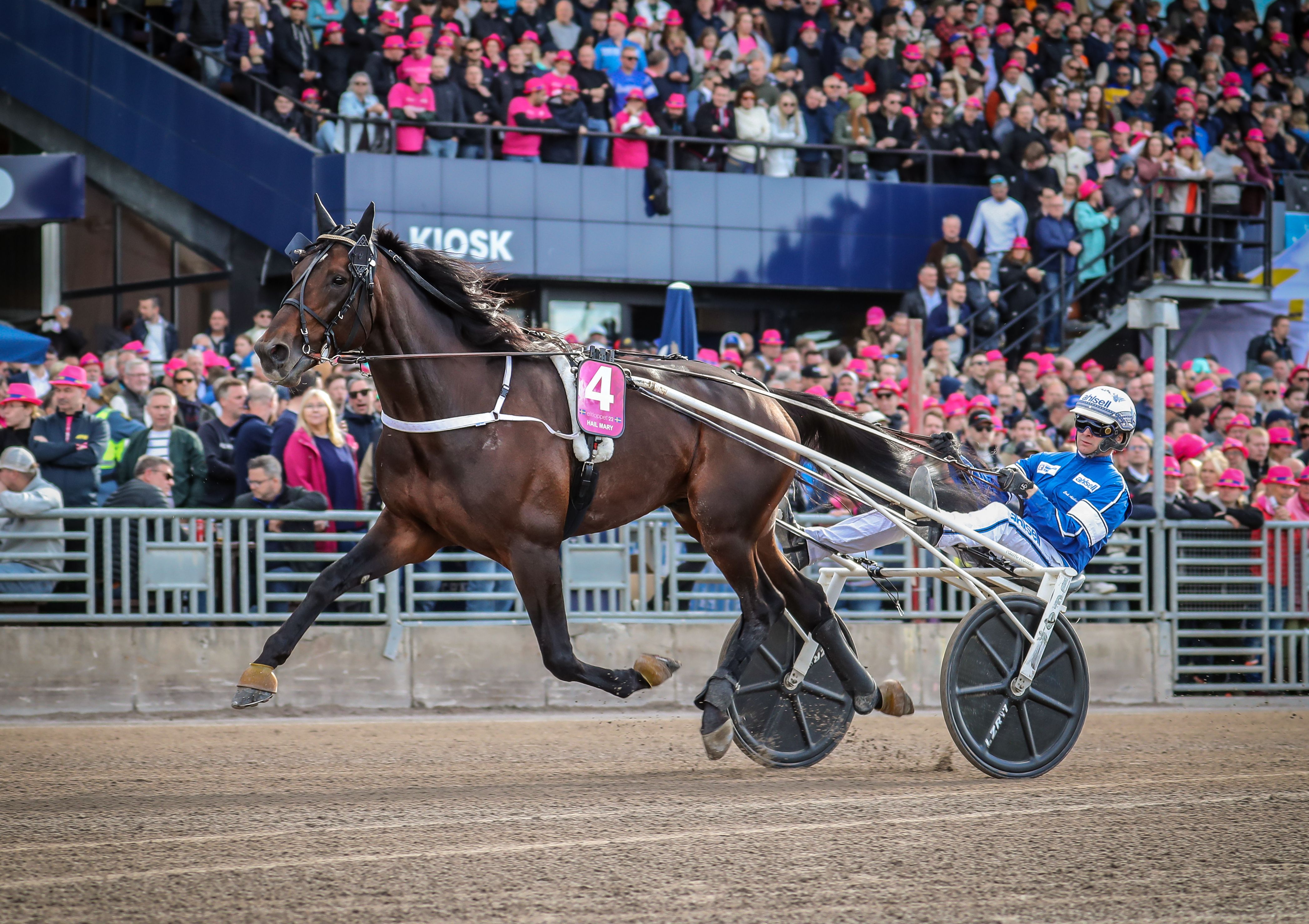 Hail Mary checks all boxes to succeed as a stallion as a son of the sensation Googoo Gaagaa and with a dam that has proven to push through boundaries. Hail Mary's mother Dreams U.S. is a sister to the winner of Elitloppet, Moni Maker!
The son of Moni Maker; International Moni has had a sensational start as a stallion with his first crop born in 2020 in the US and Moni Maker is the grandmother of Ready For Moni who has banked $1.2 million!
Throughout his career, Hail Mary has been a crowd pleaser with victories in the Svenskt TravDerby and
Breeders Crown and he has been runner up in the Elitloppet, Åby Stora Pris and STL Open!
Hail Mary will only be available with frozen semen in 2023 to a limited number of mares. Selection of mares may take place.
Gallery
Fee
Stud fee: 60.000 SEK
Booking fee varies in Europe.