Ecurie D.
Infinitif - To Soon
Born: 2016 / Record: 1.07,9 / Purse: 13.522.759 SEK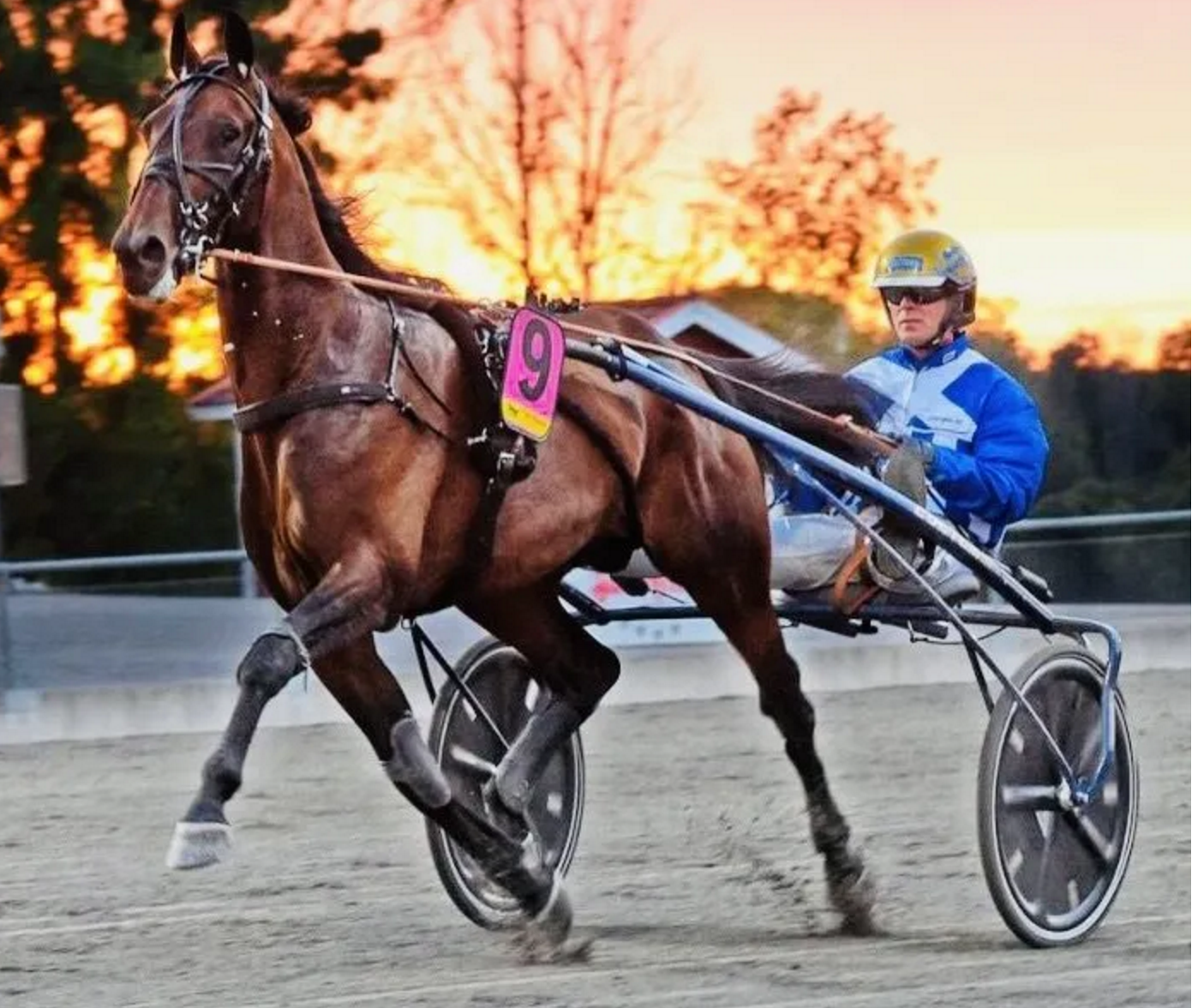 Ecurie D. was a star from his first steps on the race track. The looks, the resilience, the gate and the attitude. Everything was in place in his debut as a three-year-old when he won at 1.14.3a/2.140 (1:59,3) at Solvalla!

He opened up with eleven straight victories, including Fyraåringseliten and suffered his first loss in the Hugo Åbergs Memorial despite trotting 1.10.0 (1:52,3).
After a heroic performance in the Elitlopp, Ecurie D. continued across the Atlantic and presented himself directly with Åke Svanstedt winning Allerage Farm and the Breeders Crown where he was up against the entire American elite.
Ecurie D. crushed the world record by half a second when he won the Cutler Memorial in 1.07,9 (1:49,1)! Which, by the way, was his second world record; he won the Big Noon Pokalen as a three-year-old in 1.12,2 (1:56,2) – trotting first over all the race.
Ecurie D. finished his career by winning the Breeders Crown once more as well as the TVG Open where he showed his position as one of the world's best horses.

The best American crossed with the best French blood - from both sides!
Ecurie D. has modern predigree with classic genes. He is somewhat unique as he has the best French and American blood, on both sides.
His stallion Infintif has produced top horses and multi-millionaires in SEK such as Ecurie D, Lucifer Lane, Vainqueur R.P, Gisela Ås, Paparazzi and Ingo with small numbers of offsprings. Infinitif also has distinguished genes, first dam Island Dream earned over five million SEK, second dam Bambina over three million SEK!
Ecurie D's dam To Soon has also produced the classic Danish winner Fascination comes from Rangone's fantastically successfully family, just like the stallions Dream With Me, Arnaqueur, Daguet Rapide, Oyonnax (Prix d'Amérique-winner) and the European top gelding Giesolo de Lou.
Here, the best of the best is combined - from the world's leading trotting nations!
Gallery
Fee
Stud fee: USD 12.000
Booking fee varies in Europe.