Ideal du Pommeau
Ready Cash - Aime Moi
Born: 2018 / Record: 1.11,5am / Purse: 391.050 euro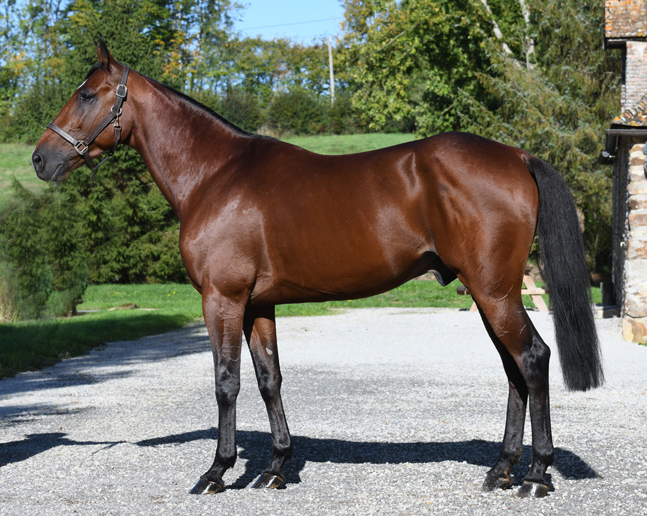 Ideal du Pommeau has all the qualities to become a future top producer. His pedigree is ultra-class with Ready Cash as sire and Love You daughter Aime Moi as dam, which incidentally gives the same blood and pedigree as Face Time Bourbon.

Ideal du Pommeau is a rising star on the track. He was unbeaten through the three-year-old season and stepped forward as Europe's best four-year-old when he was a class better than the others in the European Derby (Grand Prix de l'U.E.T.) Although a tough trip, he stepped away from the field. He has also won the Prix de Chenonceaux at Vincennes and Ideal du Pommeau has lived up to the star quality he acquired already in the qualifying race as a two-year-old when he trotted 1.15,8 (2:02)!

Ideal du Pommeau's second dam Ma Crown is sister to Royal Crown 1:53,4/525.832 euros and three more horses that earned over 100.000 euros! She comes out of the Elitlopp winner Dimitria, who is considered Europe's best foal and the branch has also produced:
Face Time Bourbon
Mara Bourbon
Quality Bourbon
Sam Bourbon
Fabulous Wood
and many, many more!

Ideal du Pommeau has the pedigree and performance for the next generation! His has an easy gait and fantastic attitude which gives him every opportunity to develop into an top horse, on the track and as a stallion.
Gallery
Fee
Live foal fee: 6.000 euro
Booking fee varies in Europe.